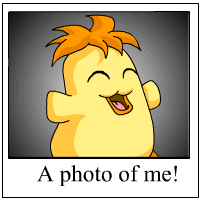 That was how I felt when they told me......

Earlier in the week the owners of my company asked us supervisors who wanted a new property. It's an 18 story building of condos. I raised my hand, but then they said that Bryan was going to take it. I said ok, and went about my business. I kept the property in mind just in case they did give it to me. After all it is on my side of town (Central and Camelback). Well I had heard from Bryan that he didn't really want it. Then on Tuesday morning the owners called me and said that we were having a meeting on Wednesday and I should be there.

I said, "So I guess that it's mine?"

Keith: "I guess so. I don't know have you heard anything?"

Me: "I heard that Bryan doesn't want the headaches. I'll take it."

Keith: "Ok."

I still didn't know if I was going to be getting another dollar raise, or if they would give it to me in some other way. Well after the meeting yesterday, they told me that I'll be getting another dollar an hour raise. That means that now I make 16.50 an hour. Very cool. I'm happy.

We put an ad in the newspaper and several people have called with guard cards. Within 3 days I hired 5 people. I am getting close to having everything covered. I know that I've said that before, but this time it will work.

I'm sorry that you know all this already Mrs. H., but I wanted to write something on my blog. I would write other things but I can't think of anything else. I am tired. I had to come back here and get my cell phone.
I know something that happened.
Mrs. H. got a pink ipod just in time for her trip to Italy. It's really cool. She said that she wanted it and she was going to buy it for herself, but I like doing nice things for her. I bought it online and had it engraved. She likes it alot, which makes me feel good.
I'm very tired. I am going to go home and go to bed now. Good night all.
Mrs. H. I'll see you tonight. CHALLENGE!